The EGT Eppinger Getriebe Technologie GmbH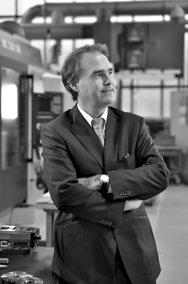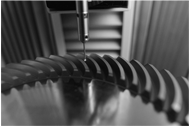 GLEASON measuring machine
Knowledge must prosper
Gottlieb Eppinger laid the foundation for our developments in 1925. His ideas and experience inspired developments which still prosper today.
Over three generations, the processes for complex machining of gears have been advanced decisively. Today, EPPINGER develops and manufactures special precision gearboxes grouped into several application-specific design series, for example, bevel, hypoid, planetary and cycloid gearboxes. To ensure maximum quality standards we apply identical manufacturing methods in our facilities in Denkendorf, Germany and in India.
Our customers are our strength
Next to our established series of gearbox designs, Eppinger excels as a manufacturer of bespoke customer-specific solutions. These range from contract manufacture in gear technology to the development of complex gear solutions with corresponding gear ratios. In order to guarantee the highest possible precision, each gear is inspected with ZEISS and GLEASON measuring machines during the production process.
Trust, but verify
To make sure you can rely on each of our products meeting the most demanding quality requirements, all our gearboxes pass through specific test cycles on calibrated test benches prior to shipment.
Not a single component leaves our premises without first having been checked thoroughly by a member of our QA team. All the essential characteristics are recorded, checked and documented in a specially designed test protocol.
Our production equipment comprises: DIXI, DOOSAN, HARDINGE, HELLER, LIEBHERR, MORI SEIKI, OKUMA, PFAUTER, REISHAUER, STUDER, TRAUB, VOUMARD as well as GLEASON Phoenix 275 milling and grinding centers.
Depending on customer requirements we can manufacture quality standards in accordance with DIN 3965 or AGMA.