Customized special gearboxes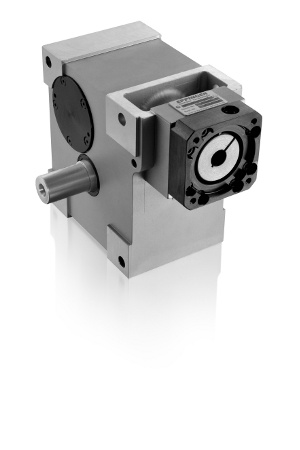 We develop customized gearboxes for specific customer requirements and different applications in various industries.
For example, we supply our gearboxes to customers in the following sectors:
automotive industry
machine tools
handling systems
textile industry
food industry (wash-down)
packaging industry
robotics
rack drives
Please contact us for further information. You can find the contact details on our contact page.
Go to contact page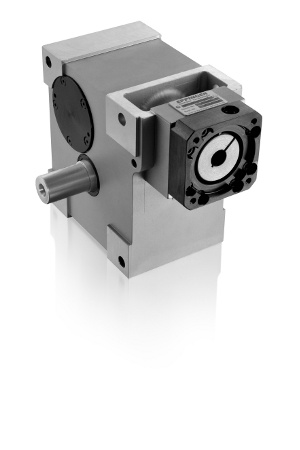 Energy-efficient gearbox as a substitute for worm gear
High ratio gearbox with an efficiency of up to 96%.
The shape and ratio is similar to common worm gears but due to the two-stage design with a hypoid and a spur gear stage it is much more energy-efficient.
Range of ratios is from 20:1 to 90:1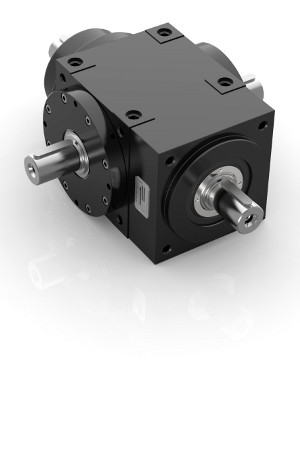 Transfer gearbox
Our gearboxes can be designed with multiple output shafts on all sides.
By use of the transfer gearboxes the torque can be splitted and power is optimally transmitted to multiple positions.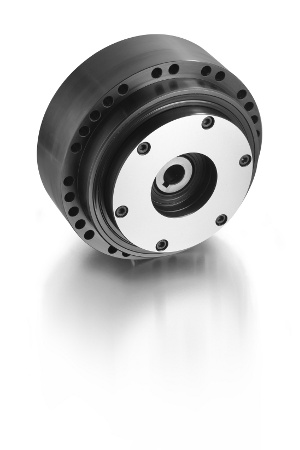 Robot gearbox
Cycloid gearboxes are excentric gearboxes that are particularly suitable for use in industrial robots because of their mechanical properties.
Amongst others, these properties are low backlash, high overload capacity and high stiffness.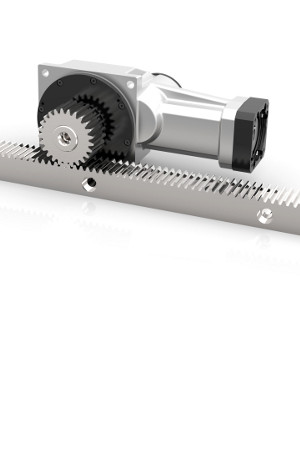 Rack drive
Gearboxes with low backlash for linear drives.
Ideal for dynamic applications for example in machine tools and handling systems, because of the torsional resistant coupling, the low backlash and the aluminium housing